What Tax Services Should You Use When Working from Home?
Turbo Tax is a great service for those of us who need some help with taxes while working from home. Easy to use, Turbo Tax also provides tips on filing taxes for employees who are currently working from home.
Among these, you should consider a home office tax deduction. For many people a home office tax deduction is a great way to save money while working from home. Plus, you'll save money without the commute to the office!
If you use your home office exclusively and regularly for business, you might qualify. Check out our article on "How to Know if You Qualify for a Home Office Tax Deduction." This should help you figure out whether you can get a small deduction for working from home!
Turbo Tax also suggests that you keep track of your mileage and travel expenses. While this might not apply quite as well in our post-pandemic environment, it is still important to keep track of. Particularly if you use your personal vehicle for business travel, you can get your employer to reimburse a portion of your expenses.
If travel via plane is a big part of your job, it is extra important to keep track of those expenses.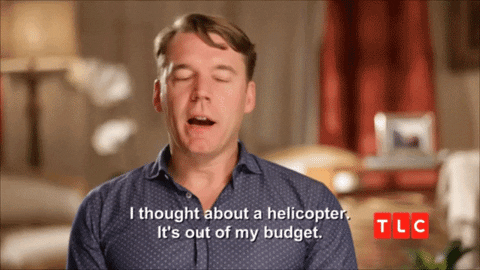 If your employer offers a monthly reimbursement for cell phone costs, you'll want to keep that in mind. If your costs are going up while working from home, this may be deductible from your work expenses.
Self-employed individuals and independent contractors (even without working for an official business) may still be eligible for deductions. Plus, you still have to have good record-keeping. Turbo Tax has a number of suggestions for that. Check out this Turbo Tax article on "Tax Tips for Employees Who Work at Home."
If all of this is getting a little confusing, it might be a good idea to have a tax expert help you out with your taxes this year. While the home office tax deduction is confusing itself, there are other complications to taxes and work expense deductions. In order to avoid confusion and make things as easy as possible, having a tax pro on speed dial might be helpful.
Plus, like Forbes says, knowing your state's tax rules will help. If you can't figure out all of the intricacies, tax services that complete the majority of your filing for you might be the way to go. With Turbo Tax, H&R Block, and other similar services, it is easy to file your taxes quickly and without mistakes.
The only downside is that these services can be expensive, particularly if you have complicated income or savings accounts. The combination of work, retirement accounts, investment accounts, and savings plans can be challenging to sort out and organize at the end of the tax season.
This brings us to our next suggestion, which is to stay organized. While we already mentioned that you should track expenses, it is also good to keep track of any income, any investments, and any forms that you are sent by your bank, tax service, employer, or investment brokerages.
Keeping everything organized ahead of time makes it easier to get your taxes together on time and without the hassle and stress of sorting through old file folders and stacks of paper that have accumulated in your office.
And finally, don't forget about security. While we are sure you are focused on finding a tax service to use, getting your files together, and the process of adjusting to working at home, it is important to stay secure. Using things like UBlock Origin and a VPN can help protect your data and prevent important documents and information from being stolen.
If you need a little more clarity on what we suggest, check out our concise list of tips below:
Consider a home office tax deduction
Keep track of your mileage and travel expenses
Self-employed individuals and contractors may qualify for deductions
Get help from a tax expert
Know your state's tax rules
Stay organized
Don't forget about security
More From Office Upgraded
Uncluttered, Cool, and Classy Desks for 2021

At Office Upgraded, we know that the "best" depends on your needs, style, and home-office set-up. The best desk is essential when working from home, participating in online schooling, or completing any other necessary tasks. Especially when considering the likelihood that many will be working at home for the foreseeable future, a great office desk […]

Uh Oh! Dealing with Conflict in the Workplace

Sometimes, there is just that one coworker that gets on your last nerve. Other times, maybe the customers are the issue. Or your boss hands out last minute assignments like candy. Whatever the issue, Office Upgraded has plenty of ways to help deal with conflict in the workplace. Funny enough, communication is the basis of […]

Color Theory – Choosing Colors to Maximize Productivity in Your Home Office

Ever wondered why restaurants are red, doctor's offices are white, and beach houses are blue? Color Theory, the collection of guidelines which designers use to communicate with users, is used to create appealing color schemes in visual interfaces (be those websites, offices, or rental homes). There are a couple of technical terms that go into […]